Mt. Everest Summiter Gary Guller Pep Talk on Motivation InspiresUST Global Professionals
Thiruvananthapuram, Kerala, India, Thursday, October 17, 2013 — (Business Wire India)
Tecchnology professionals at UST Global got a feel of what challenges need to be set and how to overcome them in the most successful manner at a motivational session held at the Trivandrum Technopark. A full house at the Park Center, thronged by USsociates, was all ears to Mr Gary Guller, Mount Everest Summiter, Author and Motivational Speaker, as he narrated his life of struggles and how he repeatedly chose difficult paths to attain the summit of success.
Pointing out to his audience that opportunities, passion towards what one does and being nice to people around can be the most fulfilling in one's quest for success, Mt Guller spoke at length on how he led the largest ever cross-disability group to scale Mt Everest. He spoke about how he set a record and went on to climb the peak and reached the summit of Mt. Everest on May 23, 2003. In the process, he also became the first person with one arm to scale Mt. Everest.
Not willing to rest on his laurels, Mr Guller led an expedition to the summit of the world's sixth highest mountain, Mt. Cho Oyu, in Tibet, the very next year.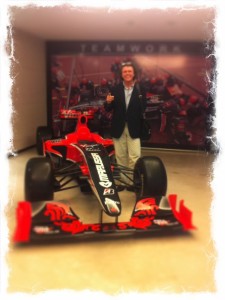 Narrating his tale of hardships and determination to enthusiastic professionals at the Trivandrum facility of UST Global in a highly motivational, engaging and inspirational style, Mr Gary Guller also called upon the audience to see challenges in a very passionate manner and set good goals.
Pointing out the significance of equality, determination, team-work and integrity, Mr Guller opined that belief in what one does and staying open to challenges can result in personal and professional success.
Complete with images and slides of his successful attempts at doing the impossible, his presentation also included his quests at various missions that needed grit and confidence in himself. Mr Guller has also part of the Marathon des Sables in Morocco, which is a 6-day, 250 km endurance race across the Sahara Desert.
Answering queries from UST Global professionals who were in awe at his record breaking endeavours, Mr Gary Guller spoke how grit, team work and sheer confidence can help attain the almost un achievable goals.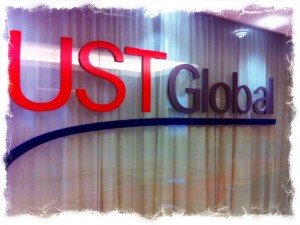 About UST Global
UST Global® (www.ust-global.com) provides information technology solutions and services for Global 1000 enterprises. It delivers business value through a combination of process excellence, quality frameworks, and service delivery innovation. Its client-centric Global Engagement Model (GEM) ensures 24/7 delivery of services through onshore, near shore and offshore centers. It offers consulting, tech build, application development and maintenance, infrastructure, QA and testing, ecommerce, business intelligence, data management, social media solutions and BPO services. It serves clients in the healthcare, insurance, retail, financial services, manufacturing, media, utility and energy industries. Headquartered in Aliso Viejo, California, UST Global and its offices in the United States, United Kingdom, India, Malaysia, Philippines and Mexico transform global innovation through technology, jobs and training.
About Gary Guller
Mr Gary Guller is record-setting mountaineer and a professional motivational & inspirational speaker, celebrating 10 years of successful keynotes. Mr Guller was leader of the largest ever cross-disability group to reach Mt Everest Base Camp, at 17,500 feet.