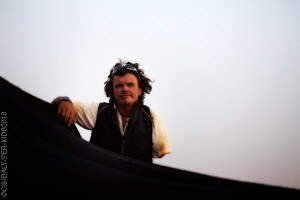 Everest Speaker: Man of Vision
I was asked to re-post this article on my blog – interview when I raced across the Sahara.
A few things you should know about the Marathon des Sables in the Sahara Desert of southern Morocco:
-At 250 km over 6 stages, the race was referred to by CNN as "The hardest stage race in the world." -All competitors must carry all of their own food and supplies
-Temperatures can reach 120°F around midday (Newton Link)
A man of vision
Gary runs for the Christopher and Dana Reeves Foundation, dedicated to curing spinal cord injury and improving the life of poeple living with paralysis. Gary is both a record-setting mountaineer and a professional motivational and inspirational speaker. He was the first person in the world to summit Mount Everest with one arm. Just as he discovered his passion for alpine climbing, he lost the use of his arm in a mountaineering accident. He stunned doctors by asking to have his paralyzed arm amputated, and began climbing again, with an even stronger determination.
"The first thing I want to say is that the MDS organization treats all applicants with equanimity, with absolutely no discrimination, be it based on nationality, financial resources, sexual orientation or disability – and that's worth noting.
Considering the extreme nature of the race, it is wonderful that they give all sorts of people, including disabled people, the opportunity to take part in this collective effort, without necessarily giving them the illusion that they'll finish in the top ten. What's unbelievable is that such an unlikely mixture of nationalities and cultures thrown into a pot of extreme conditions works!
If conclusions could be drawn from this and applied at a more global level, life would be so much better! There are a thousand of us. We don't know each other and yet, every day on the bivouac, it's enough to meet someone's eyes and receive a silent encouragement when you're down and all is said: your energy comes back!
Those moments when we are good to each other, when we look into each other's souls without a word, these are whole lives condensed into a second: it's what I call universal smile! What I live here is totally different from what I've known so far: it's a « push » for all who take part. I'm sure that when I go home, I will have much greater awareness and desire to be good to people around me: we are all human beings, that's what we are on Earth for.
The extreme heat on the track brings back memories of happy times, but also of darker ones. Sometimes, one must jump on the dragon's back, look it in the eyes and decide who is going to win. I hope people out there are watching the race, especially disabled children, and that it inspires them and encourage them to explore freely the many possibilities offered by this world, no matter what their situation is.